Valentine's Day Gift Guide | For Him
It's almost that time of year again, where you see nothing but Valentine's Day gifts in shops and romance all around you. If you're stuck for ideas about what to get your significant other, look no further! I have a few suggestions for her and for him, but if you're single (like me!) why not treat yourself to one of these gifts, you deserve it!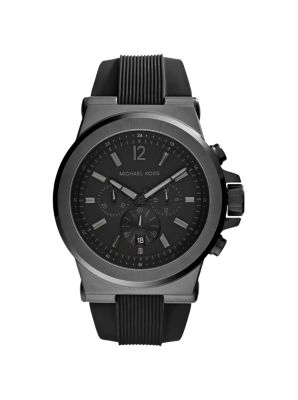 A Watch
Treat your man to a new watch, such as
this stylish one from Michael Kors
.
Fragrance
Get the one you love his favourite fragrance or if you are unsure of it,
try this cologne sampler set from Sephora
. It's a really good way to try out lots of new fragrances!
Baked Goodies
Instead of buying chocolates, why not test out your baking skills and bake some goodies for your man. I have found
this simple recipe for heart shaped brownies
, which look delicious. He will definitely appreciate the effort. Let me know if you try out this recipe!
Chocolates
But if you really aren't into baking, there is nothing wrong with buying some chocolates! I would recommend
this Luxury Chocolate & Prosecco Hamper from Hotel Chocolat
(I wouldn't mind getting this myself!!).
Video Game
If the man in your life is a gamer, I suggest picking up a new video game for him, such as
NBA 2K15
.
A Mug
If your man is a lover of tea, coffee or hot chocolate, a mug is the perfect gift for him. If he enjoys dipping biscuits into his drinks, I would recommend
this mug
, or else you even design a personalised mug by purchasing a plain mug and drawing on it with a sharpie.
What I Love About You (Book)
This is a really romantic gift to give to the one you love (male or female). It allows you to express your love in a book and it makes as a beautiful keepsake. It is definitely a gift that will be appreciated. You can purchase this book
here
.
I hope this gift guide has helped you and if you have other suggestions, why not share it in the comments.
2015 , a mug , amazon , baking , chocolate , cologne sampler set , diesel only the brave , fashion , fragranceW , Gift Guide , hotel chocolat , Lifestyle , michael kors , nba 2k15 , sephora , Valentine's Day , video game , watch